Website
Forum
Downloads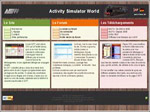 The ASW website was created in 2003 by family Lebrun (especially Christian Lebrun). Members from different countries have joined the team over the years. Besides the forum and a large set of files proposed for download, the website also hosted a virtual company.
In year 2007, family Lebrun decided to leave the direction of the site. The team progressively started handling a large part of the activities. With time, some of the contributors have left, but at the same time, new members have also joined the team. Thanks to this, ASW remained a very active and dynamic website.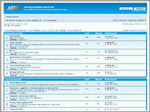 The forum is the living heart of the website. Novices or gurus, simple players or developers of add-ons, they all visit the forum and meet with each other there. Even though ASW is a french speaking forum first, people from abroad are welcome on this forum.
All those people can discuss their common interests for virtual and real railways, share their expertise, submit - and resolve - their problems. The forum also provides an extensive knowledge base in which it is possible to find answers to many questions.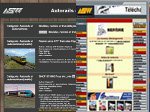 Since 2003, we have been working in close cooperation with the authors in order to propose the result of their work as download. This includes both rolling stock and routes from various countries, activities, tools, and tutorials. So far, MSTS add-ons have represented the largest part of those files.
If you develop add-ons for the different railway simulators, we welcome your distribution requests on the pages of ASW.