Introduction
You noticed one day or another, walking a line of MSTS with some equipments, several objects that suddenly disappeared when we had the opportunity to see through due to transparency. This phenomenon objects of decoration that suddenly disappeared, occurs when a semi transparency for the windows and the ability to see inside, as in the case of a cab or a passenger wagons.

We are here in a cabin of an SW 1200 RS and we try to see through the windows *, and look to the rear. All decoration seem to have disappeared.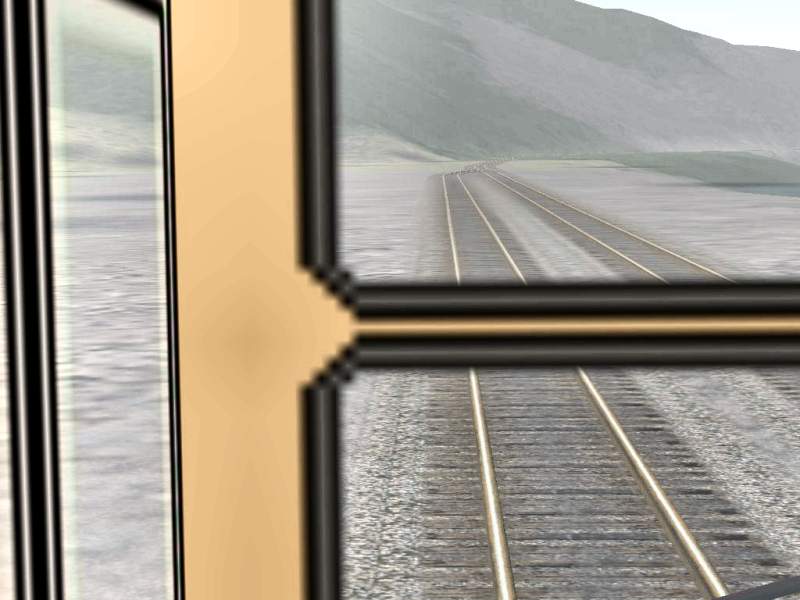 * (Here, we are not in cab view #1)
Yet it is nothing because if we move just a little out of the cab, we see very well that the trees had completely disappeared in the previous view.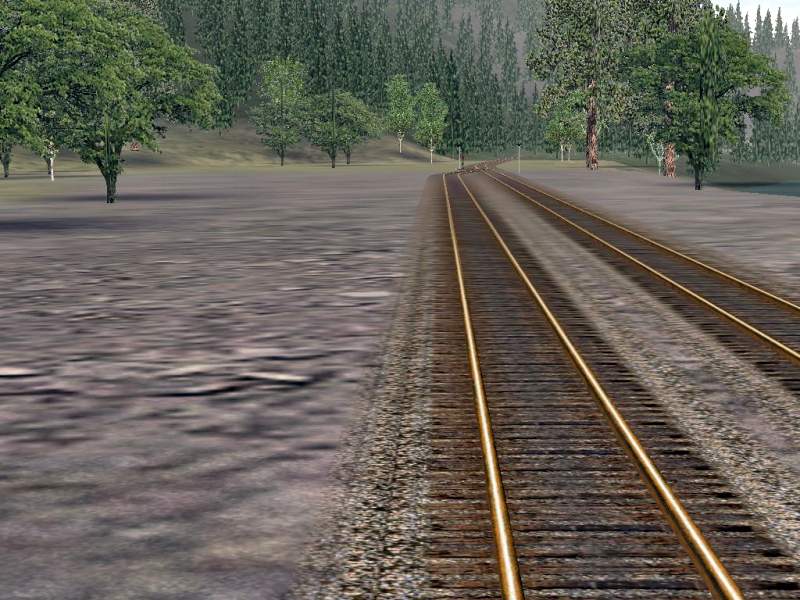 This type of problem is typical of models built with Train Sim Modeler (TSM). It is a design bug, it is impossible to correct in TSM and never Abacus has provided patches to it unfortunately. It took until the arrival of a wonderful German utility, designed by Thomas Pilder, alias ThoPil, PolyMaster. This tool allows you to correct this defect in the design of our models made under TSM, without much difficulty.
As you can see: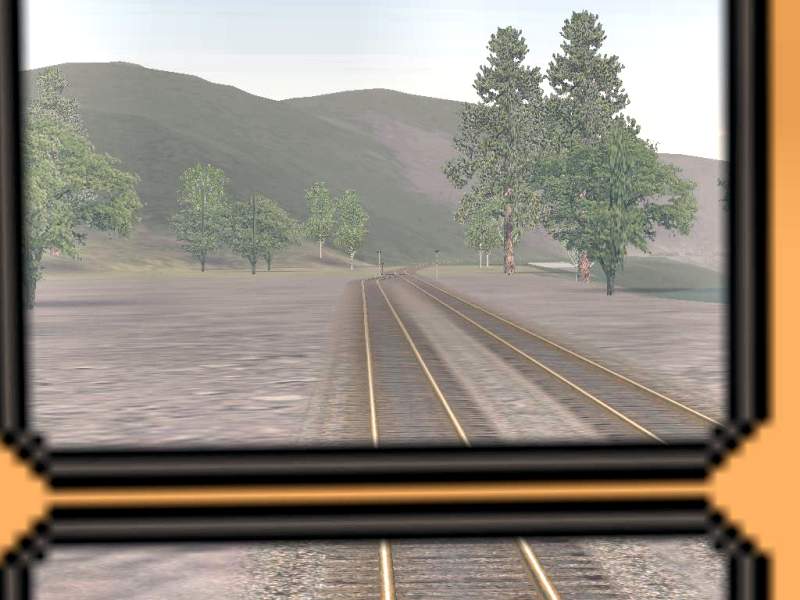 Note: To obtain this kind of views, very pratice, I used the view # 7 combined with a Yard definition at this place.
The goal of the tutorial is to show you how to use POLYMASTER, to fixe this bug of TSM well known as the name of Alphabug.
You must have a good knowlege of TSM because it's not a tutorial for beginners.